Unfortunately, this page is not available in your language. However, you can translate the page with Google Translate. This will likely cause translation errors.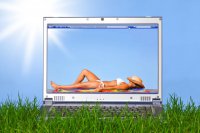 Wij wensen al onze klanten een prettige en deugddoende zomer toe!
Gaat u op vakantie?
Vergeet dan niet om uw webshop tijdig te verlengen. Zo blijven uw webshop en domeinnaam zonder onderbreking online.
Om onze klanten hierbij te helpen, versturen we onze herinneringsmails 30 dagen op voorhand.
Geniet van het zonnetje!