Unfortunately, this page is not available in your language. However, you can translate the page with Google Translate. This will likely cause translation errors.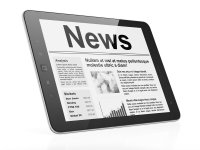 Met de nieuwsbrief module kunt u in één klik een e-mail naar uw volledige klantenbestand sturen. De nieuwsbrief is ideaal voor het aankondigen van nieuwe producten en promoties.
Veel van onze klanten maken in hun webshop gebruik van klantengroepen. Met deze nieuwe update is het mogelijk om vanaf nu per klantengroep een nieuwsbrief te verzenden.