Unfortunately, this page is not available in your language. However, you can translate the page with Google Translate. This will likely cause translation errors.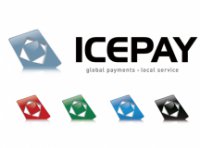 Op vraag van meerdere van onze klanten is ICEPAY geïntegreerd in EasyWebshop.
ICEPAY verzorgt een veilige afhandeling van betalingen op uw webshop en biedt u een duidelijk inzicht in transacties. De gemakkelijke integratie en het complete aanbod maakt ICEPAY een betrouwbare partner voor uw online betalingen.
U kunt de ICEPAY app voor EasyWebshop hier downloaden:
http://www.appwebshop.com/detail/857116-ICEPAY-Betalingen-via-ICEPAY