Unfortunately, this page is not available in your language. However, you can translate the page with Google Translate. This will likely cause translation errors.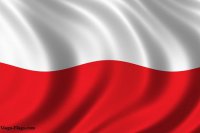 EasyWebshop jest także już dostępny w języku polskim.
EasyWebshop is vanaf nu ook in het Pools beschikbaar.
U kunt nu Pools als extra taal aan uw webshop toevoegen. Pools is de twaalfde taal waarin onze software beschikbaar is. Ook onze beheersinterface is vanaf nu volledig te gebruiken in het Pools.
Alle vertalingen worden zorgvuldig door een native vertaler uitgevoerd. Bij ons dus geen machinevertalingen!