Unfortunately, this page is not available in your language. However, you can translate the page with Google Translate. This will likely cause translation errors.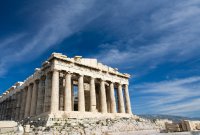 To EasyWebshop είναι πλέον διαθέσιμο στα Ελληνικά.
EasyWebshop is now available in Greek.
Both your shop and the management interface can be set in Greek. To add a language, navigate to "Settings > Advanced Options > Language & Currency".
Thank you Christos for the translations!