Wer sind wir?
" EasyWebshop provides easy to use webshop software "
The company
EasyWebshop is an online shopping cart platform created in Belgium. Today we exist 5 years and we host over 10.000 online shops.

June 2008

Starting to program the core elements of a "webshop application"

April 2009

1Shop.be, the first test version of EasyWebshop goes live

May 2010

All common European payment options are available

January 2011

EasyWebshop goes live

July 2011

Symcalia goes live

August 2012

EasyWebshop reaches 5.000 webshops and becomes the leading webshop application in Belgium

December 2012

EasyWebshop is available in 10 different languages

January 2013

First webshop course is a big success

February 2014

EasyWebshop launches its own Point Of Sale

March 2014

EasyWebshop is present at E-Shop Expo in Tour & Taxis Brussels

April 2014

EasyWebshop hosts 10.000 webshops and is available in 16 languages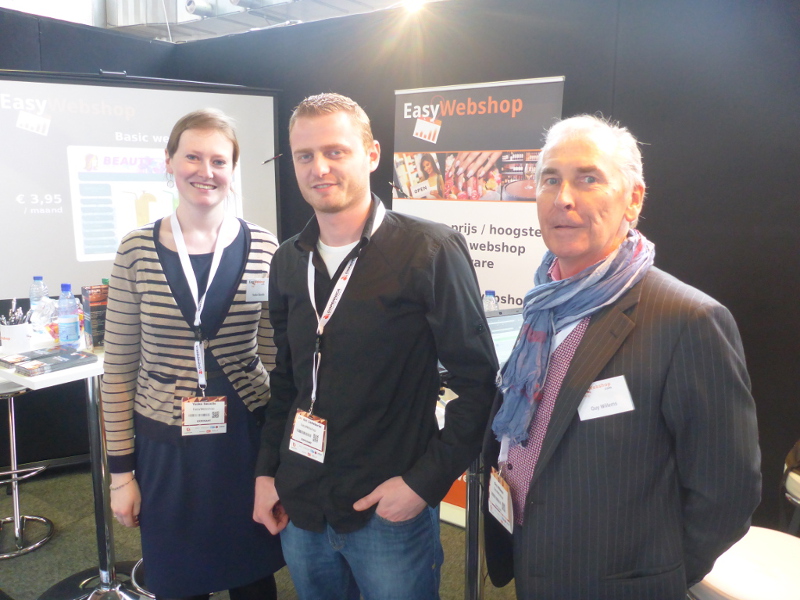 Yasko Secelle, Jan Van Liedekerke and Guy Willems at E-shop Expo


Webshop courses
We organise courses on a regular base to help our customers manage their shops.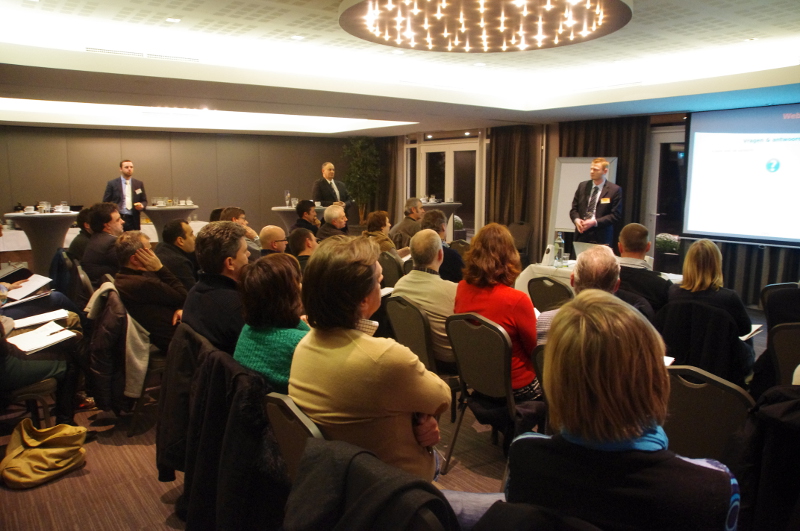 January 2013: Webshop course 1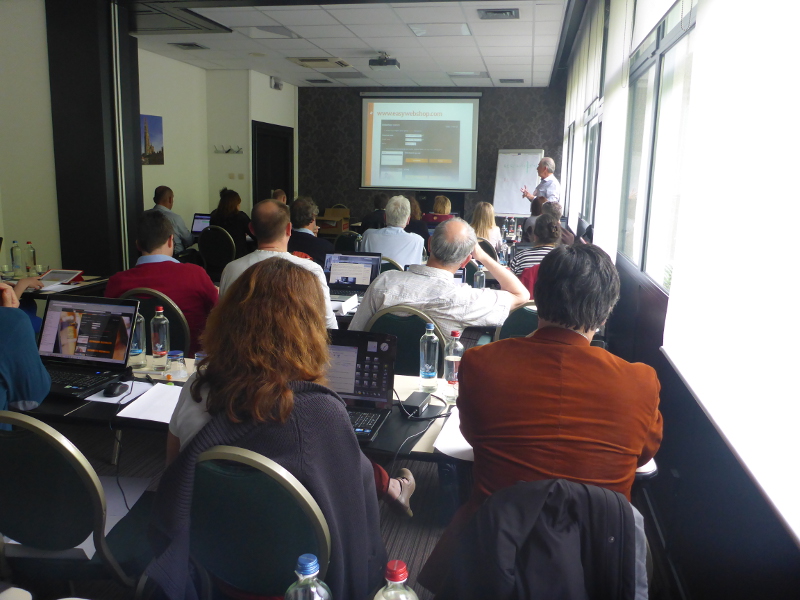 April 2014: Webshop course 4